HOME
WEDDINGS

PORTRAITS

COMPANY
REVIEWS
BOOKING
CONTACT
Leah Dawn Parker
Photography Director
Leah has carried a passion for art since early childhood, especially the realm of still images. In 2006, Leah decided to turn what was a lifetime hobby into a career. It all began working as an apprentice in the region's top wedding photography studios. In 2009, Leah Dawn Photography was born, and dream realized.

"My family means the world to me - the love, the companionship, and support are at the core of who I am and what I believe in. My family is my motivation for what I do.

I am the daughter of the most supportive, loving parents one could ever have. I am the wife of my amazing husband of 12 years, and the mother of our 3 incredible children - Savannah, Dillon & Noah. The challenges and joys of life raising a family are my motivation in my work. I love to paint, build crafts and decorations, play my guitar and spend time with the people I care about in my free time.

When I sat down to think about a plan for starting my company, my idea was simple: Provide a quality service that is of value to my clients, with pricing that is honest and easy to understand. I hope I get the chance to prove that choosing me as your photographer will be a great decision!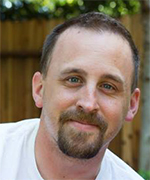 Devin
Media Director
Devin is the backbone of our business, overseeing our computer systems, invoicing, album design, graphic design, advertising and book-keeping. He is a senior photographer, lead videographer, and personally designed our web site from the ground up!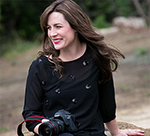 Erin
Apprentice Photographer
Erin has a drive to perfect the craft, and a creative vision that produces fantastic work while shooting weddings with Leah.
Karl
Senior Photographer
Karl has worked with Leah since her apprentice days. He is an equipment specialist and has decades of experience.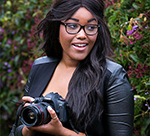 Terilyn
Apprentice Photographer
Terilyn is an experienced artistic studio photographer, and is blossoming as an outdoor portrait photographer.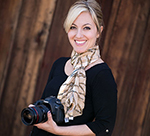 Michelle
Assistant
Her creativity and attitude brings a special excitement to our sessions - and she's great with kids!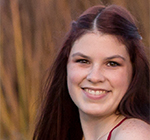 Brittney
Apprentice Photographer
Her professionalism and focus makes her a great asset to the team.